Operating since 2001, OFFSITE offers private cloud services, IaaS, custom, dedicated and shared colocation services, disaster recovery services, network operations center (NOC) services, and hosted and managed solutions. OFFSITE's spacious facilities and customized services enable mid-market businesses to solve their IT challenges and discover new managed services, hosting and private cloud computing solutions. OFFSITE operates a high performing environment for managing data operations that include safe and secure facilities, a powerful infrastructure, industry leading technology, strategic processes, comprehensive services and data solutions expertise.
Business Challenges:
Minimize Network Latency &
Packet Loss

Bypass Network Congestion & Outages

Mitigate blackouts/brownouts

Maximize resiliency and reliability of networkoperations

Achieve deeper insight into WAN functionality
Results:
By running for more than 4 months in the OFFSITE network, IRP optimized over 25 TB of traffic by announcing almost 230,000 route improvements.

The platform reduced latency by an average of 24% and dropped packet loss by an average of 86% for the analyzed prefixes.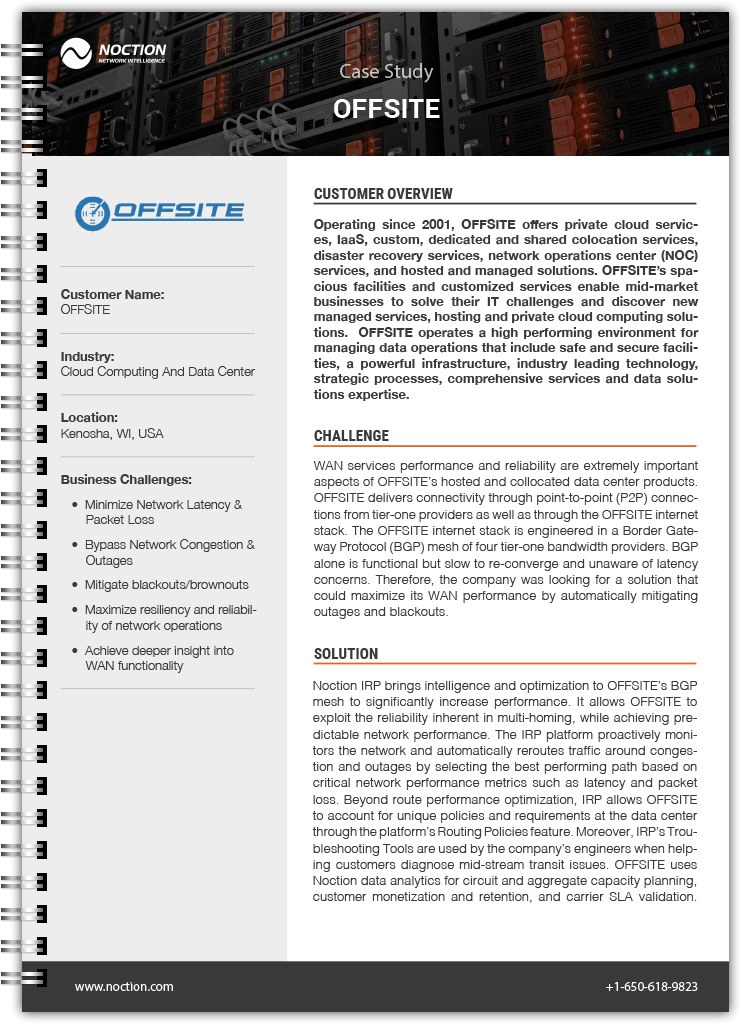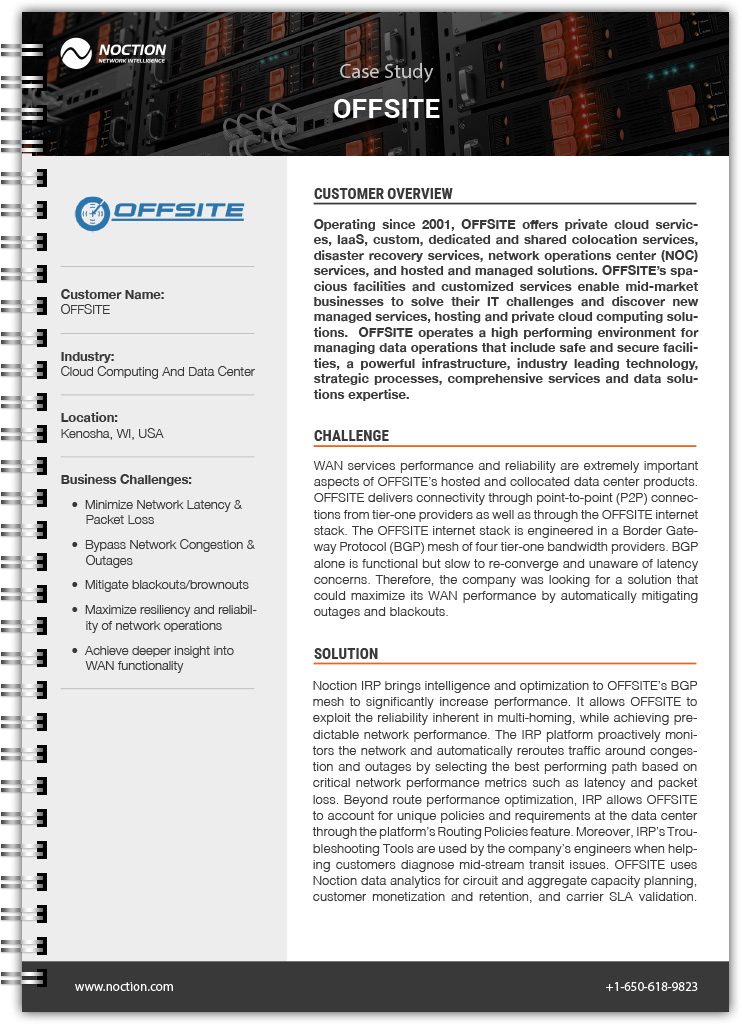 OTHER CASE STUDIES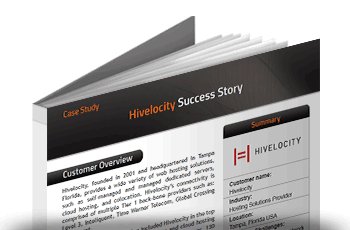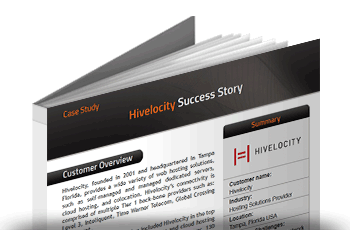 Learn how Hivelocity enhances overall network performance and minimized network downtime with Noction IRP.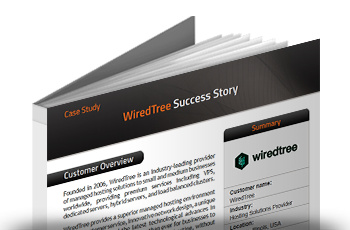 Wiredtree boosts BGP performance and increases troubleshooting capabilities with Noction IRP.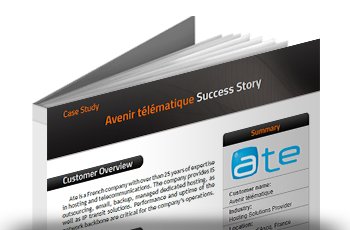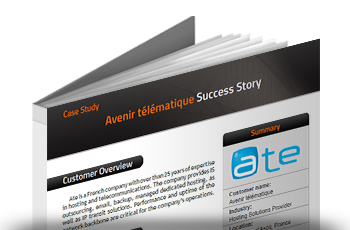 Read how ATE, a French Service Provider, improves network availability and increases engineers' operational efficiency with the IRP.