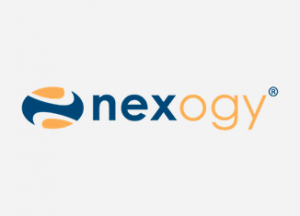 nexogy, a Miami based hosted communications provider, deployed the Noction Intelligent Routing Platform to route around Internet congestion and improve quality of its VoIP services.
nexogy's datacenter is located in Miami and connects to multiple Internet transit providers to ensure risk diversity in the event of a carrier outage or brownout. Traditionaly, Internet traffic is routed based on BGP (Border Gateway Protocol) – a standard routing protocol that decides upon what path the traffic will follow. Unfortunately this protocol is not able to detect poor performing segments of the Internet and may direct traffic through congested paths. Noction IRP enables full automation of BGP performance to achieve measurable improvements in latency and packet loss, resulting in fewer dropped calls, improved voice clarity and a more stable VoIP network. The ability to intelligently route VoIP calls across all major Internet backbones offers VoIP service providers a more dependable, high-quality network, which is a major competitive advantage in the market.
"Factors such as packet loss and network latency can considerably affect the quality of VoIP service. In contrast with services based on TCP, such as HTTP and SMTP, a stable stream of data packets is paramount for VoIP connections, where even slight connectivity issues can lead to noise or echo," said Irvin Rodriguez, Chief Engineering Officer at nexogy. "With Noction IRP we are able to maintain that steady packet flow and ensure that our traffic is following the best Internet path at any point in time. IRP is monitoring our transit providers' performance and automatically makes real-time routing decisions to avoid any traffic routing anomalies".