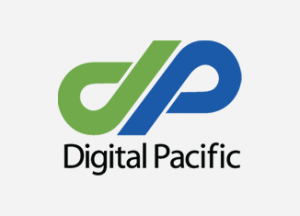 Digital Pacific, an Australian provider of web hosting solutions deployed the Noction Intelligent Routing Platform.
Digital Pacific operates services in five Data Centres around the globe with primary services hosted in Sydney, Australia, and redundant infrastructure services in other locations. The company deployed Noction's solution in its primary Sydney datacenter where servers are connected to the internet via multiple gigabit IP transit and peering links.
Noction Intelligent Routing Platform is used to make routing decisions based on real-time network performance data across multiple IP network connections. IRP automatically optimizes routes over multiple internet transit providers to achieve major improvements in latency and packet loss, resulting in higher quality of service. Within the first month of deploying IRP, Digital Pacific achieved an average of 22% reduction in network latency and 90% improvement in packet loss for almost a quarter of the company's total traffic volume.
"Over the past few years our network has grown at a phenomenal rate and we are always looking for ways to ensure our network performance is optimal. The best networking hardware alone is not good enough to maintain a reliable network as there can be issues with routes that are out of our control. Noction's Intelligent Routing Platform (IRP) allows us to select the best route possible from our bandwidth providers, maintaining our high standards and ultimately keeping our customers happy." Said Andrew Koloadin, founder at Digital Pacific.
Beside performance enhancement, Noction IRP generates massive cost savings by intelligently leveraging traffic across the available providers. "With transit pricing in Australia being one of the most expensive in the world, Noction's Commit Control feature allows us to utilize each provider as cost-effectively as possible while still maintaining the best routes possible out of our network." Said Shane Goulden – Network Engineer at Digital Pacific. "Reporting built into Noction IRP enables us to easily compare between our pool of transit providers which gives us valuable information to consider when transit contracts are up for renewal."