PlanetHoster addresses BGP performance challenges with Noction IRP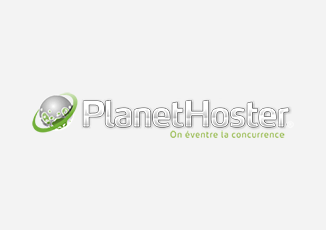 PlanetHoster, a Paris and Montreal based provider of Dedicated Servers, Shared Hosting and Reseller Hosting services has deployed Noction Intelligent Routing Platform (IRP) in its Paris and Montreal datacenters in response to a rapidly growing client base and an ever-expanding need for further scalability.
PlanetHoster's BGP network is fully redundant due to its connections to Level3, Telia, Tinet, Tata, etc.  To handle route optimization through its multiple IP connections, PlanetHoster has deployed Noction IRP. The system enables PlanetHoster to proactively reroute congestion and outages, evaluate overall performance and dynamically modify network paths in order to attain maximum network performance. The process is now completely automated. It excluded the need for constant manual intervention that was previously needed.
"We noticed great performance and latency improvements in our multi-homed network," – said Mr. Saber Bariz, PlanetHoster CTO. "Thanks to IRP our BGP optimization processes are now fully automated, allowing our staff to spend less time on manual maintenance, while focusing more on strategic management and growth of our network infrastructure."