Noction is happy to announce the availability of IRP version 2.5. Among multiple functional improvements this release adds the capability of grouping multiple links to a single provider under an aggregate commit level and a more intelligent tracing mechanism.
IRP's Commit Control proved to efficiently serve our customers in keeping their bandwidth usage under specific commit levels for each of the connected providers. However, often enough, companies run multiple links of various capacities with the same provider. Within Commit Control these circumstances require the capability of grouping several links under an overall commit established with that particular provider. In IRP 2.5 administrators can easily do that by configuring an aggregate 95th percentile for a group of connections to a specific provider.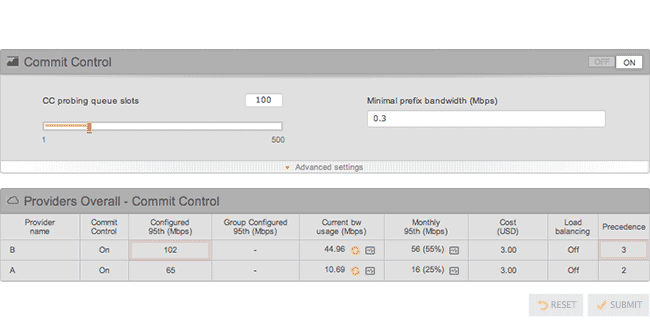 IRP's probing mechanism has been enhanced as well. The system Explorer – responsible for evaluating provider performance, uses trace routes for diagnosis of PBR policies and for outage detection. Depending on the current load, the provider's router may not be able to respond to IRP's requests. To overcome this, in IRP 2.5, the interval of these requests is automatically adjusted according to the router's response rate, for more efficient querying.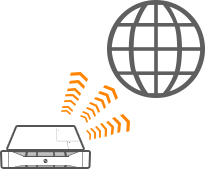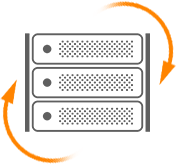 In order to efficiently probe the destinations prefixes, the Explorer uses a registry with all the responsive IPs gathered from the edge router. IRP 2.5 has been equipped with a self-cleaning mechanism that removes the outdated IPs from this registry avoiding accumulation of data that could slow down the platform's operation.
Moreover the new product version brings improvements to the system's dashboard, reports and filters as well as a series of bug-fixes that makes the platform even more stable.