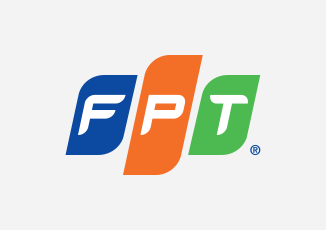 FPT Telecom, a Vietnamese Internet service and telecommunication provider, deployed Noction Intelligent Routing Platform (IRP) to add automation to their route optimization processes.
The corporation maintains several redundant data centers in Vietnam, connected to over 30 Internet Service Providers. FPT Telecom delivers ISP services via broadband and Internet card subscriptions. In addition, the company offers leased line and web services, including domain name registration, hosting, web based software, and content provider services, running multiple online newspapers, gaming platforms and business solutions. It serves NGOs, government agencies and international enterprises across the Asia-Pacific region.
Providers similar to FPT Telecom are challenged to deliver a highly available service, as their end-users are usually enterprises running online businesses empowered by latency sensitive applications. To reach such network performance requirements, these providers are deploying multiple datacenters within their network, to be as close as possible to their end-users.
Despite these efforts, the service delivered by such providers can still be prone to disruptions and downtime. Their networks are interconnected by the Border Gateway Protocol (known as BGP) – a standard routing protocol used within today's networks that computes the shortest path to reach the end-user. Unfortunately, BGP alone is not aware of metrics like packet loss or latency, and might send traffic through underperforming routes. Providers optimize their network edge to re-direct traffic around congested paths towards better performing ones. Such kind of route tuning within complex infrastructures like FPT's are time consuming and involve extended engineering resources. Besides that, due to a huge amount of work, there is a lot of space for human error, which could lead to network outages.
Noction IRP replaces the traditional optimization approaches, automating the route improvement processes. The platform performs non-intrusive network assessment to identify the best performing alternative, redirecting the traffic around outages or congested paths. This way, the platform ensures efficient traffic flow, reducing the risk of human error that could lead to service disruption.  "Given the hard work we have been doing throughout the years, we have been a bit skeptical regards to what the platform can deliver. As soon as we began testing it, we realized that complex route optimization as we knew it, was no longer required and that was quite impressive" – Stated Nguyen Lam Phuong – CTO of FPT Telecom.