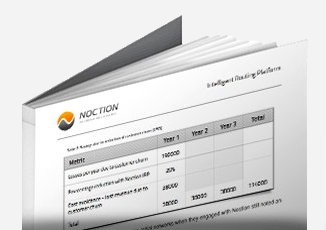 Noction has conducted in-depth interviews with a sample of 3 existing customers to estimate the potential economic effect of Noction IRP deployment for Service Providers. The study shows the return on investment from deploying the product during a 3 year period by portraying an aggregate company that is achieving value from Noction IRP. The purpose of the study was to create a business case for any potential Noction IRP deployment.
The detailed feedback from the interviewed customers clearly demonstrated that after Noction IRP deployment these Service Providers have achieved the following benefits:
Reduction of downtime and improved network stability, leading to customer churn decrease and reduced cost of troubleshooting and service restoration.
Reduction of service-level agreement (SLA) penalties due to network stability and uptime increase.
Labor savings and reduced risk of human errors due to the automatization process.
Improved operational efficiency, including faster incident and problem resolution.
Overall competitiveness increase due to the improved network performance and overall customer experience.
Based on the information collected during the study, Noction calculated a three-year ROI of 609%, with a payback period of 2 months. The financial analysis provided in the study illustrates the potential way an organization can evaluate the value proposition of Noction IRP.
To read the study, please follow the link.