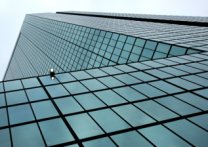 Noction has expanded further by opening a new European office in the UK which will target the RIPE region. The expansion is a continuation of Noction's commitment to have regional presence around the world.
Noction is facing a higher demand for its routing optimization product from European providers who require live performance monitoring and reporting to detect network congestion and slow downs.
Noction recently appointed Mike Boyle as Sales Director of EMEA, heading up a new European focused division, with the goal of strengthening Noction's business across the RIPE region.
Mike Boyle comes to Noction following 9 years at GMO GlobalSign Ltd, one of the World's leading Certification Authorities. With nearly a decade of experience in Channel and Enterprise Sales Mike brings with him the industry knowledge to evolve Noction's reputation within the Europe, Middle East and Africa territories.
"The RIPE region represents a huge growth opportunity for Noction, being home to some of the world's core data infrastructures." says new Sales Director, Mike Boyle. "Noction believes that local focus will enhance Noction's ability for the Intelligent Routing Platform (IRP) to be the defacto technology that significantly improves the performance of Providers' multi-homed networks."
John Strong, a Director of Noction, goes on to highlight the significance of this expansion. "This is an important step in our plans to make Noction a dominant product in the RIPE region. Our recent 2.1 release and our new support for peering will be a fantastic product for ISPs and corporates across the region."
Noction will be hiring both sales and technical support engineers in UK to support the regional client base.