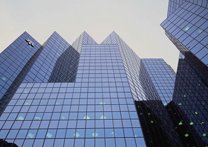 Noction today announces the migration of its US office from Palo Alto to Sunnyvale. The move is to further accommodate the company's growth and accelerate business expansion.
Represented by offices in Europe, Asia, and United States, Noction continues to face increased demand of its routing optimization product. Located in Silicon Valley, the leading hub for innovation and development in network technologies, Noction's office will strengthen its presence in Northern America by extending US sales and marketing activities.
"The talent and experience concentrated here, in Silicon Valley, will help us establish high-touch interactions with our customers and cover the increased prospective interest we are facing lately." – Stated Noction's founder, Grigore Raileanu.
In addition to the office migration, as of November 1st 2013, Ron Pritchard joins Noction as Vice President of Sales in North America. As a proven top performer in each of his roles at several leading companies in virtualization and network security, Ron brings his broad sales experience to Noction.
With over two decades of sales and management experience, Ron will channel, direct and motivate Noction's current team, to support the companies' sales objectives and exceed customer expectations. Additionally, the new Vice President plans to build up several sales offices across the United States, to set new focus areas, build prospective relations, and strengthen the current ones.
"I have had the amazing opportunity to work within virtualization, network security products and network orchestration areas, which gives me a wide overview of the challenges those industries face. This allows me to understand the value Noction delivers through its product." – Stated Ron. "Given the experience I have gathered in my previous roles, I am looking forward to find new business opportunities and increase Noction's exposure in Northern America."
Proven as an expert in strategic planning, the new Vice President of sales will monitor and assess the market's competition, manage key customer relationships and participate in closing strategic opportunities, to establish long-term partnerships and facilitate further business development.
As Ron looks into developing a strong team, several positions are open to cover local and regional sales needs.