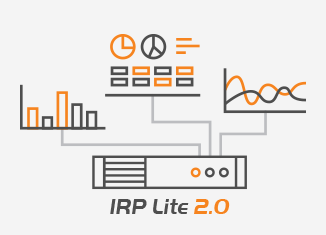 The latest version of the free Intelligent Routing Platform contains features first introduced in our regular IRP 3.7 and IRP 3.8 releases. IRP Lite 2.0 is specifically focused on something users have been anxiously waiting for – an extensive range of new and improved, fully functional, data analysis and reporting capabilities.
The newly available comprehensive set of 20+ reports and graphs provides network engineers with advanced analytical capabilities, thereby giving them greater visibility & control over their network performance.

Users of the IRP Lite 2.0 can slice and dice their network related data, derive & analyze key network performance metrics, such as latency and loss values, provider daily performance values, top volume AS and prefixes, probing details and much more.

To receive more information on the full set of graphs and reports available with IRP Lite 2.0, please contact a noction account representatives at sales@noction.com or review the documentation.