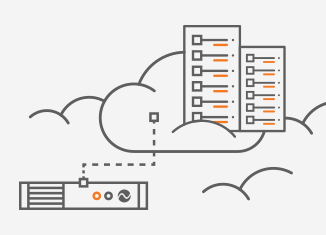 We are pleased to announce the release of IRP for Cloud – the first cloud network performance optimization service, specifically designed to address public cloud providers conventional BGP routing deficiencies and accelerate Internet traffic.
At the center of IRP for Cloud is the well-known Noction Intelligent Routing Platform, which is designed to actively check remote prefixes for metrics such as packet loss, latency, throughput, historical reliability as well as maximum peer capacity; analyze the collected network performance metrics and select the best performing route for traffic to pass through.
The service, currently available for customers to deploy from the AWS Marketplace, allows users to accelerate the performance of their AWS clouds, offering lower packet loss than AWS for 78% of destinations and lower latency for 52% of destinations on average. Moreover, the service reduces AWS data transfer costs by up to 25% and provides an additional level of network redundancy.
"More and more companies are turning towards public clouds to benefit from the elasticity, flexibility and scalability they provide. Cloud network performance for a lot of them is of paramount importance, as running at anything but optimal speed is heavily affecting bottom lines.
About 10 months or so ago we had an idea to create a Public Cloud routing optimization service based on our Intelligent Routing Platform and today we are proud to see it in action, showing outstanding results. This is a fairly simple to setup and use service, but one that does the job perfectly." stated John Strong, CEO at Noction.