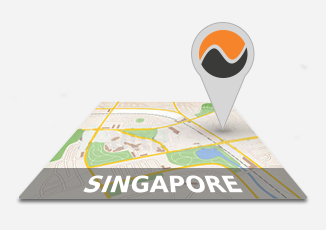 Noction has expanded further by opening a new office in Singapore to better facilitate relationships with companies in the Asia-Pacific region.
Noction's newest office makes its Intelligent Routing Platform even more accessible to customers in the region. The Singapore office is part of the company's strategic plan to serve a global customer base by providing its Routing Intelligence solution to meet the growing network performance challenges that enterprises face. The Singapore office will serve existing clients in this region, as well as new clients and partners as Noction continues to build momentum in the region.
"In the past year, we've witnessed a growing demand from large telecom companies and Service Providers, in the Asia-Pacific region, who have expressed strong interest in delivering low latency and highly available Internet connectivity. Noction's expansion into the Asia-Pacific and other high-growth international markets will help customers worldwide improve the quality of their service and deliver maximum application performance to Internet end-users across the globe," said Noction's CEO, John Strong. "Having a presence in Singapore, along with our offices in Europe and the US, allows us to deliver a more highly targeted service and solution."
Noction aims to build a work force to target key accounts in Singapore, as well as its South East Asian neighbors such as Indonesia, Philippines, Malaysia and Thailand. Japan, India and Australia are also a big priority. In the new office Noction operates full time technical support and sales support in multiple languages. The company may also explore it as a location for future R&D requirements.