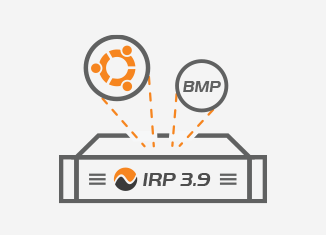 Noction is pleased to announce the launch of the Intelligent Routing Platform 3.9. The most recent version is packed with new features and upgrades including the platform's support for Ubuntu 14.04 LTS and Ubuntu 16.04 LTS as well as the BGP Monitoring Protocol (BMP).
Support for Ubuntu 14.04 LTS and Ubuntu 16.04 LTS
Noction recognizes the need to have flexibility regarding the choice of platforms and operating systems. That is why we've now added support for another popular Linux distribution. Besides support for CentOS, the Intelligent Routing Platform can now be installed on servers running Ubuntu 14.04 LTS or Ubuntu 16.04 LTS.

Support for BGP Monitoring Protocol
IRP 3.9 now includes the BMP monitoring station, which can be used to collect data, diagnose and report the state of the BGP sessions between edge routers and providers, as well as network reachability through a specific provider. The BMP monitoring station supplies detailed routing data to other IRP components for even more intelligent decisions to be made. There are many benefits with passing BMP data to IRP:
Possibility for IRP to evaluate and identify the best candidates among peers advertising both active and inactive routes on an Internet Exchange.

IRP's ability to revisit previously performed probes and improvements each time a route changes for active and inactive routes.

Ability for IRP to maintain the supplied routes of partial providers in real time.

Reduction of CPU overhead on routers in case of large queries, especially on those servicing very large IXs.

Redundant and precise reconstruction of AS Path, as BMP allows this BGP attribute to be retrieved from actual (inactive) routes received from neighbors. This allows IRP to make even more accurate iBGP announcements when making improvements.
The monitored router (supporting BMP) establishes a TCP connection and communicates with the IRP BMP monitoring station, which continuously listens and accepts fresh routing data as it becomes available.
Current customers will be notified of upgrades during the coming weeks. However, if you would prefer to pre-arrange a date and time, you can always reach our support team via support@noction.com