Noction is pleased to announce that the Intelligent Routing Platform v 4.1 has just been released. This version comes with a new Threat Mitigation feature, which allows for automated DDoS detection and mitigation using BGP FlowSpec and the Remote-triggered Blackholing mechanisms.
The feature factors in user-defined threshold rules and utilizes versatile telemetry and control (NetFlow/sFlow and BGP) capabilities of routers to identify and block the attacks. FlowSpec-based mitigation technique allows filtering out smaller threats, while the Remote Triggered Blackholing can be used to block large volume attacks. Both FlowSpec and Blackholing mechanisms can be enabled simultaneously for a single rule, with thresholds for FlowSpec being indicated lower than the Blackholing values.
IRP's Threat Mitigation leverages the standard features of modern routing hardware to scale easily to large high-traffic networks. It requires minimum human interaction and comes with a user-friendly interface as well as versatile alerting/notification options.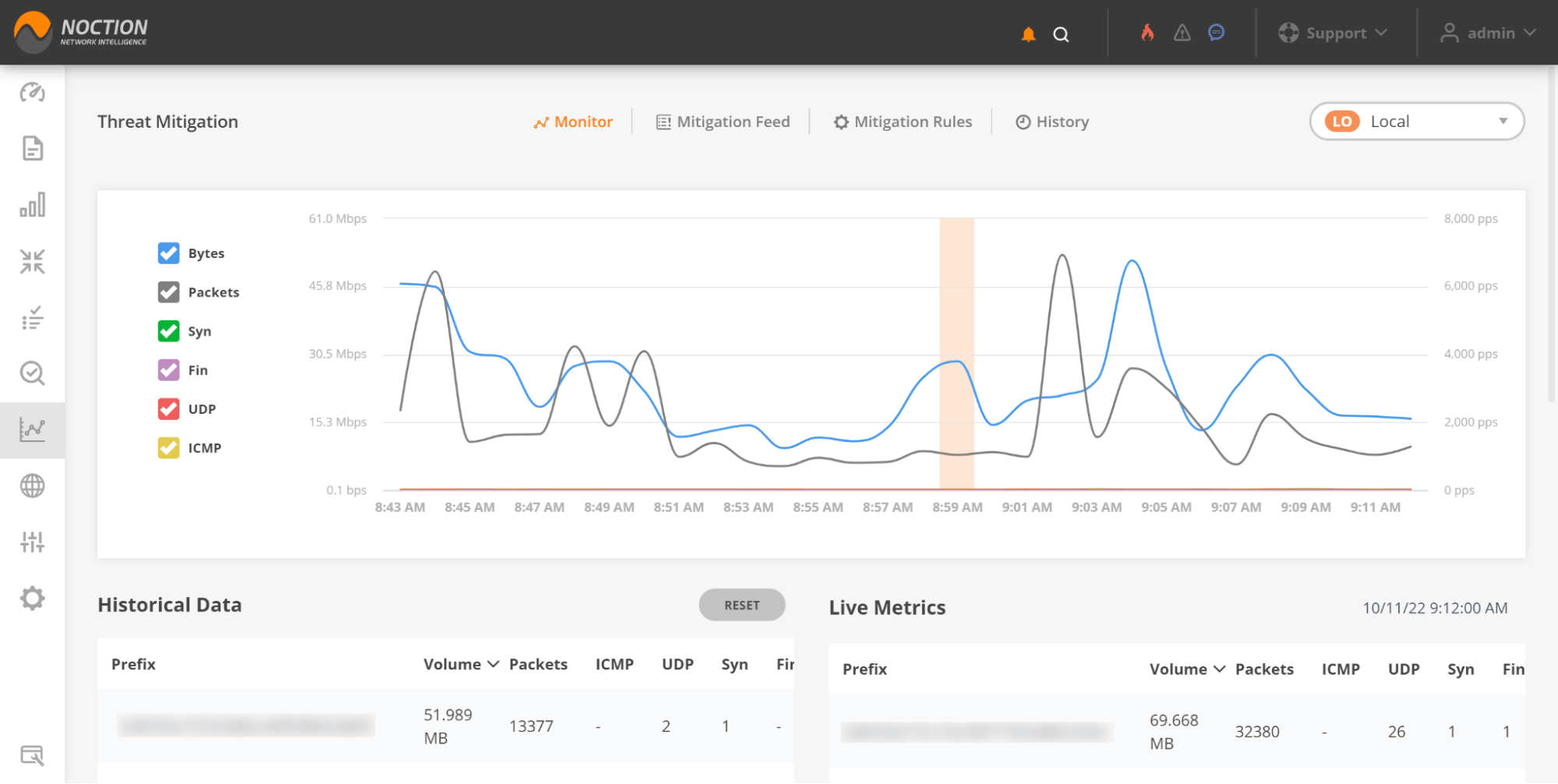 Threat Mitigation rules can be set up to operate in either automated or moderated mode:
Automated – threat mitigation actions are performed automatically when an attack is detected;
Moderated – stands for manual confirmation of the Threat Mitigation action. Once IRP detects an attack, a suggestion is displayed to enable the mitigation rule.
Specific DDoS mitigation actions can be enabled manually at any given time at the user's discretion.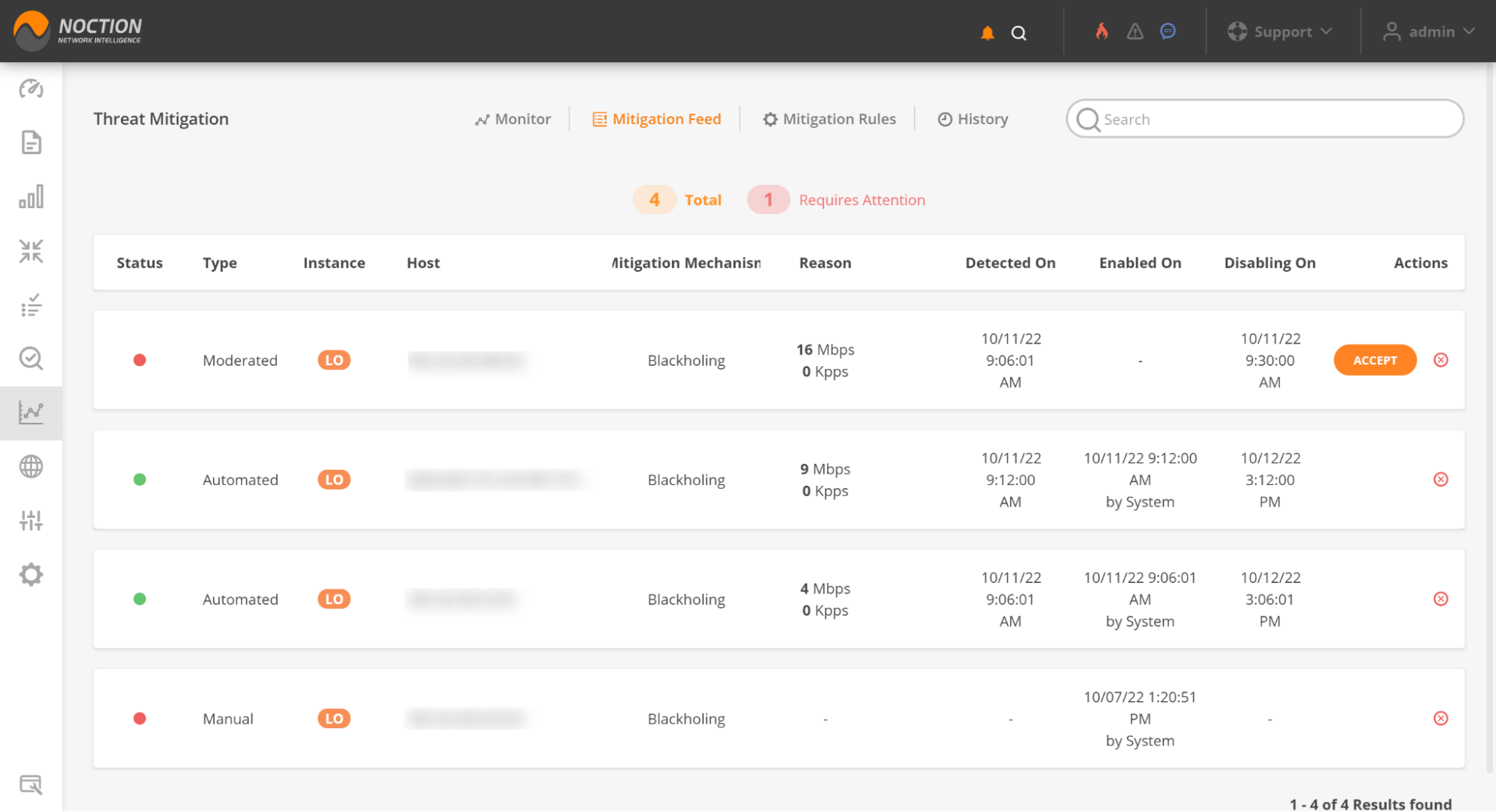 ---
Other improvements
Some other improvements and features in IRP v 4.1 include new notification objects for the Circuit Issue Detection events, a new parameter for SNMP hosts to allow specifying custom port numbers, support for the SNMPv3 context attribute, an option to allow the configuration of IX peering partners as full view transits and others.
For more information on the complete set of features and improvements available with IRP 4.1, please get in touch with Noction account representatives at sales@noction.com or review the documentation.
---
Interested in the new Noction Intelligent Routing Platform version? Get in touch with us to arrange a personalized demonstration.