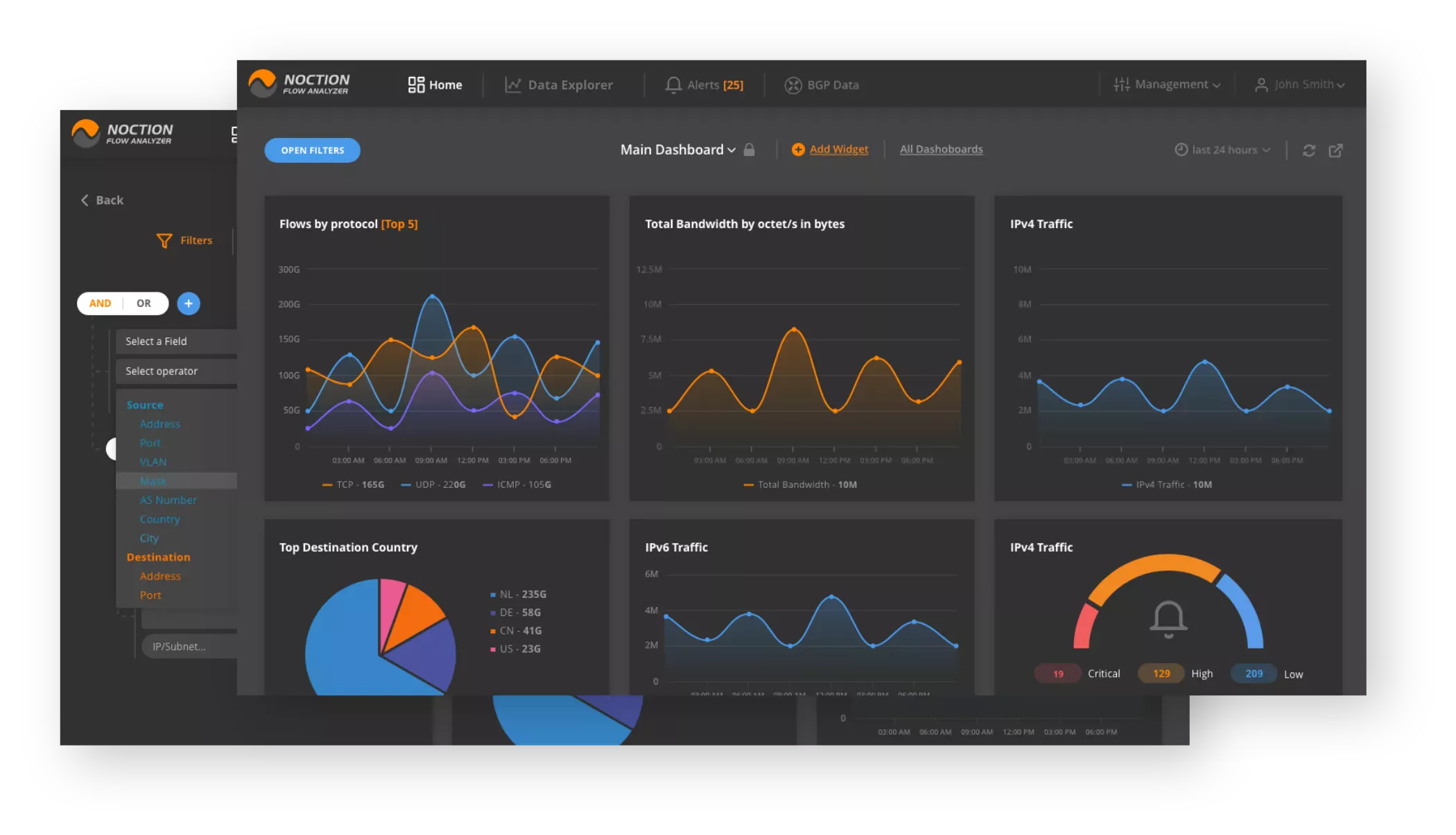 Gain complete
traffic

visibility
Control Bandwidth Utilization
Identify network's top talkers. See bandwidth usage by application, interface, conversation, etc.
Improve Capacity Planning
Optimize your network resources and enhance service quality for end-users.
Detect and prevent network Issues
Detect the root cause behind network performance issues and resolve them on time.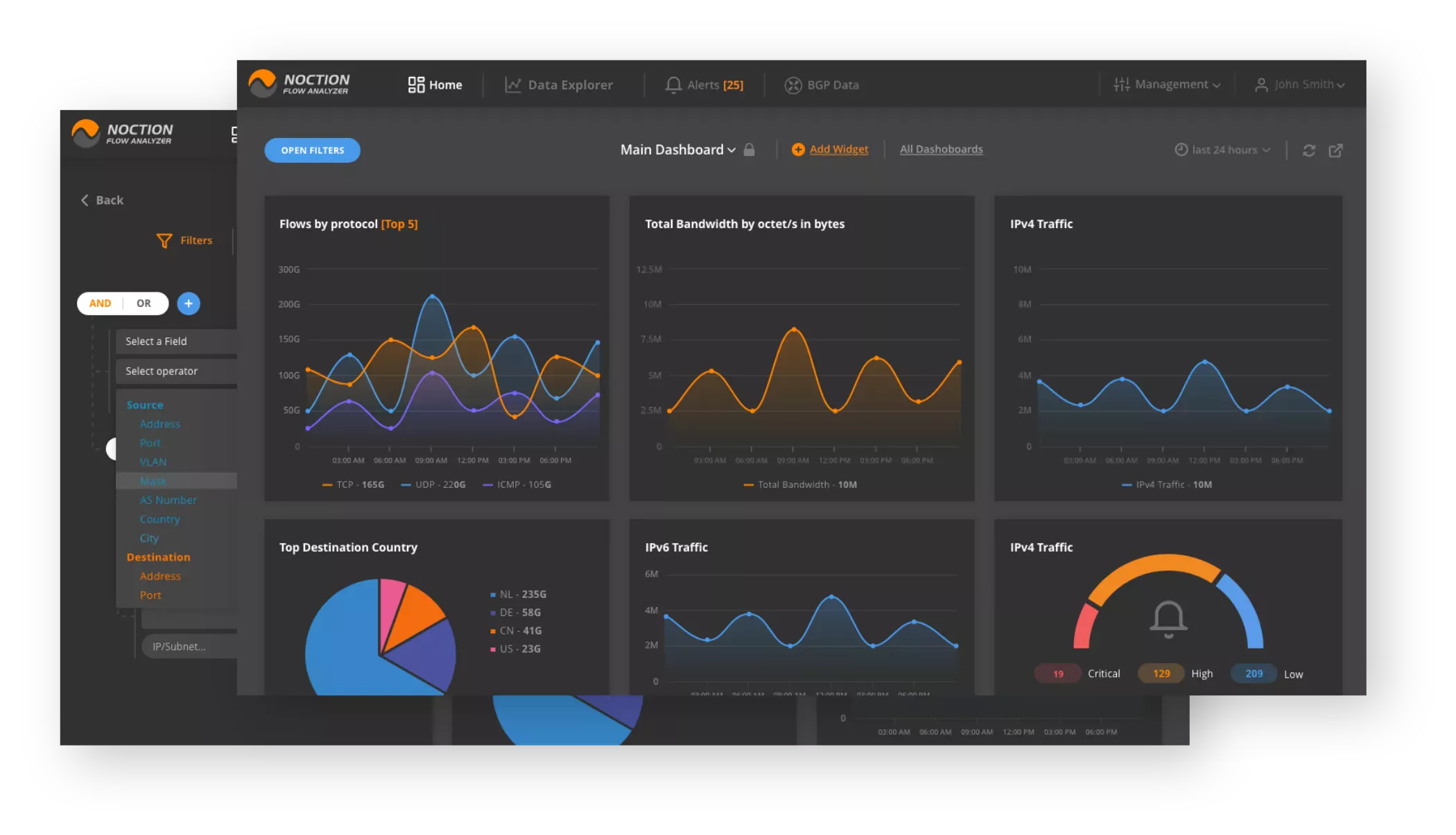 Get vast
customization

 options
Extensive Filtering Options
Benefit from advanced data filtering options for a descending drill-down analysis.
Multifaceted Flow Data Queries
Build complex queries and play around with data representation using NFA's Data Explorer.
Predefined and Custom Dashboards
Use the default and/or custom dashboards for instant views of the relevant data.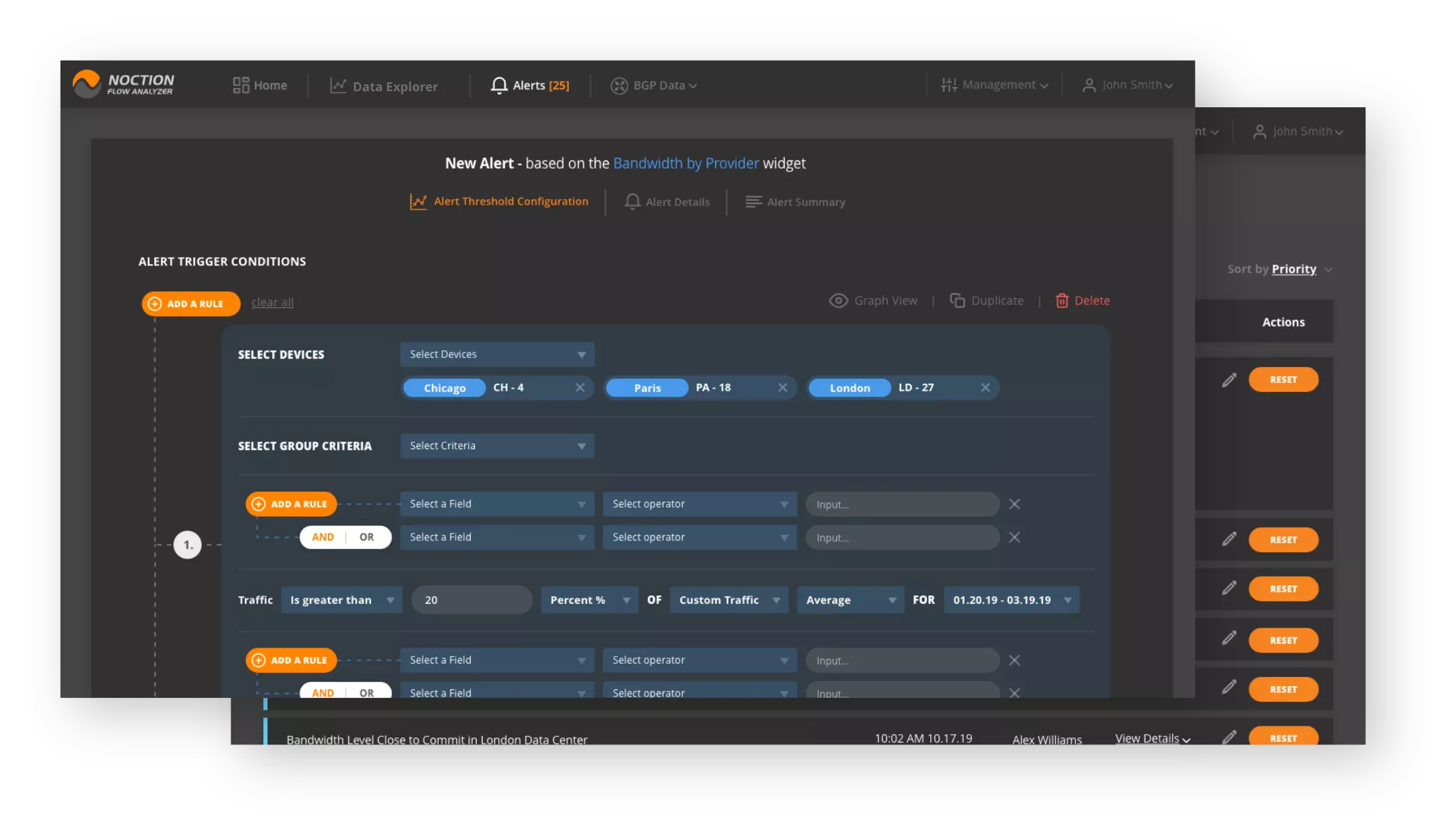 React
fast

to network events
Craft Alert Policies from Scratch
Create custom alerts or clone and modify the existing ones as needed.
Get Notified Anytime, Anywhere
Various communication channels and flexible notification options available.
Use Predefined Alert Policies
Use a predefined set of alert policies available out-of-the-box with NFA.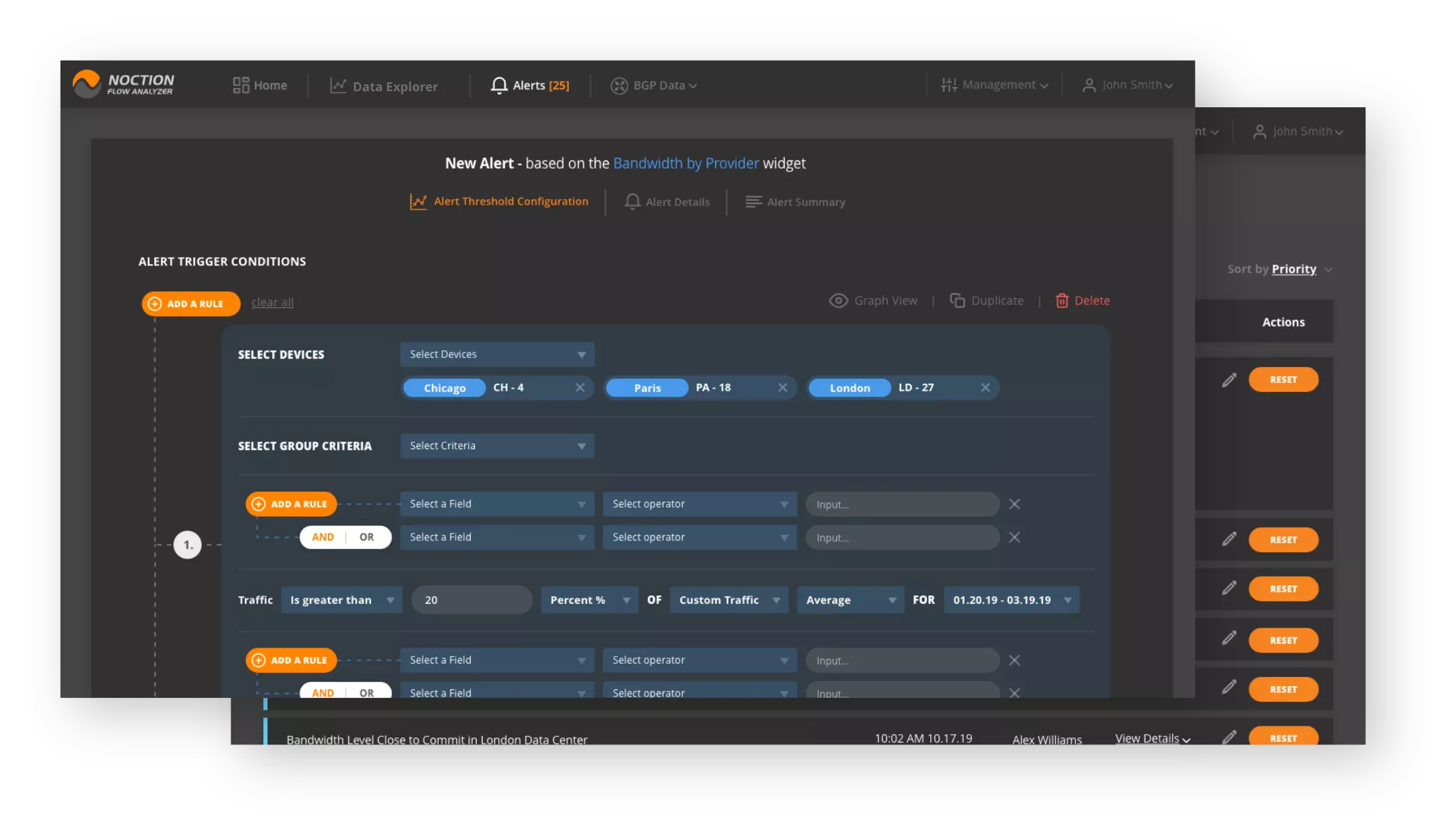 Accurate and Blazing Fast
NFA uses an open-source column-oriented DBMS. Obtaining complex query results is a matter of seconds.
Super Affordable
$299/month. No limits on the number of network devices, interfaces or sites. Up to 10k FPS.
Easy Deployment
Deployment takes less than 15 min. NFA works out-of-the-box, automatically detecting devices exporting flows.
Analyze
BGP

data with ease
Get a clear picture of the BGP paths your traffic is taking, the countries, regions or cities your traffic originates and terminates in, traffic volume distribution by different paths, etc.
Accelerate the process of finding suitable BGP peering candidates and make informed interconnection decisions. Optimize your peering strategy for major cost savings and performance improvements.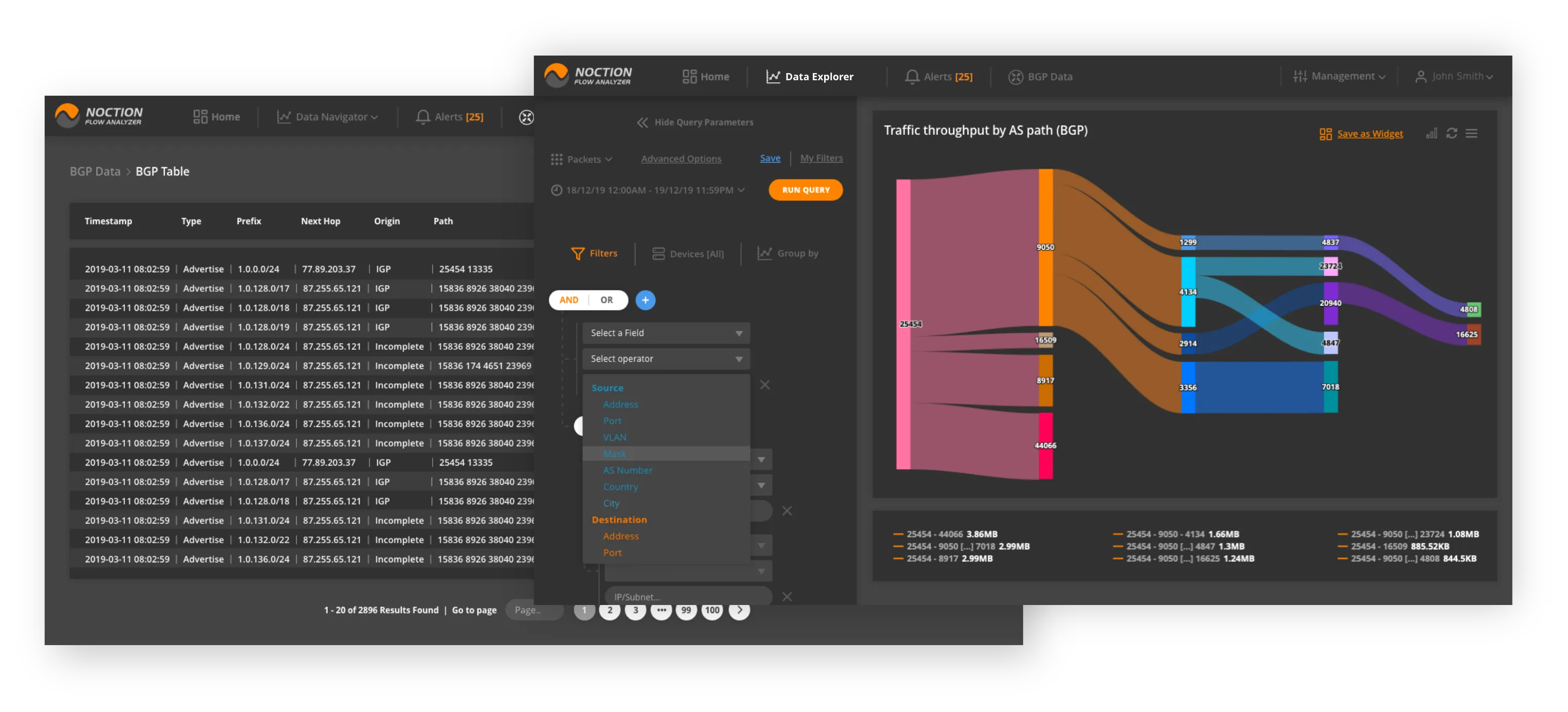 Trusted by various networks Worldwide
Support for various
Devices

, including: