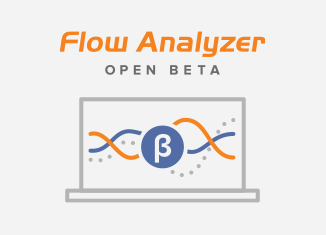 When you're managing a network, there's so much to think about — from monitoring bandwidth, discovering traffic patterns to performing threat analysis and providing timely response to network-related issues.
Today, we're announcing an Open Beta for Noction Flow Analyzer (NFA), a new product that can help network administrators better visualize and understand traffic as well as the overall network performance.
NFA is a flow-based monitoring and reporting software which collects, stores and presents traffic data across the entire network and protocols to network professionals for future analysis. The product enables engineers to optimize their networks and applications performance, control bandwidth utilization, do proper network capacity planning, perform detailed BGP peering and complete AS path analysis, improve security and minimize network incidents response time.
The system is designed to ingest ip Flow data from any device be it a router, switch, firewall, etc that is capable of exporting NetFlow, J-Flow, sFlow, IPFIX or NetStream. NFA has been successfully tested with Cisco, Juniper, Huawei, Brocade, Alcatel, Vyatta, Mikrotik, Arista, and ZTE devices.
Why now?
Over the years, we've received feedback from our customers stating that the NetFlow analysis landscape needs change. With skyrocketing pricing and ambiguous licensing models, most NetFlow analyzers available on the market nowadays are inaccessible to companies operating on limited budgets.
We built Noction Flow Analyzer to answer the need for an integrated traffic monitoring and analysis solution that provides engineers with complete visibility into network performance, while also being cost-effective for organizations of all sizes.
We believe NFA is a breath of fresh air for modern network administration teams needing a comprehensive NetFlow analysis solution. Our goal is to provide a feature-rich and user-friendly product that excels in delivering the information needed to fix network-related problems quickly.
Noction Flow Analyzer delivers:
1. An intuitive and easy to use interface with unparalleled detail into network performance.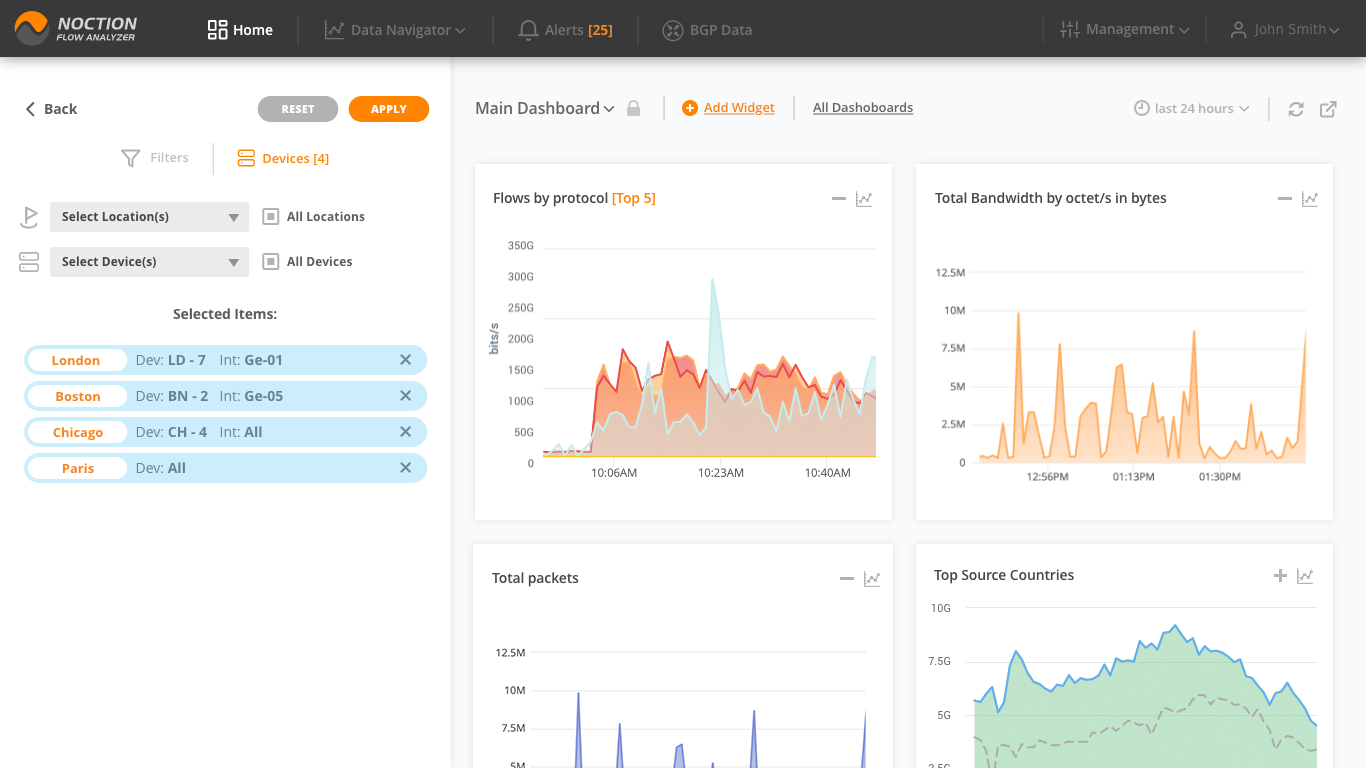 2. Fast data processing that allows obtaining even the most complex query results in a matter of seconds.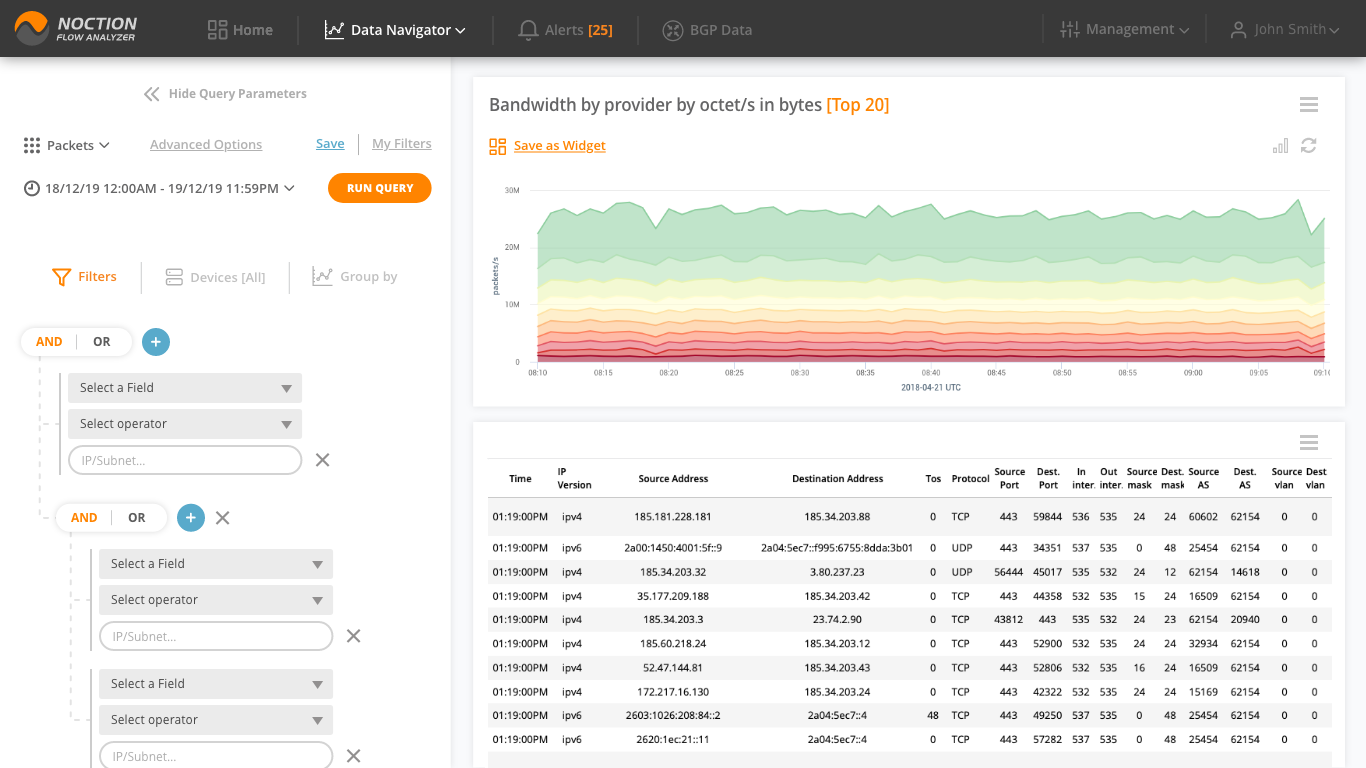 3. Comprehensive Alerting system that allows setting up a multitude of utilization, duration, and frequency-based alerts.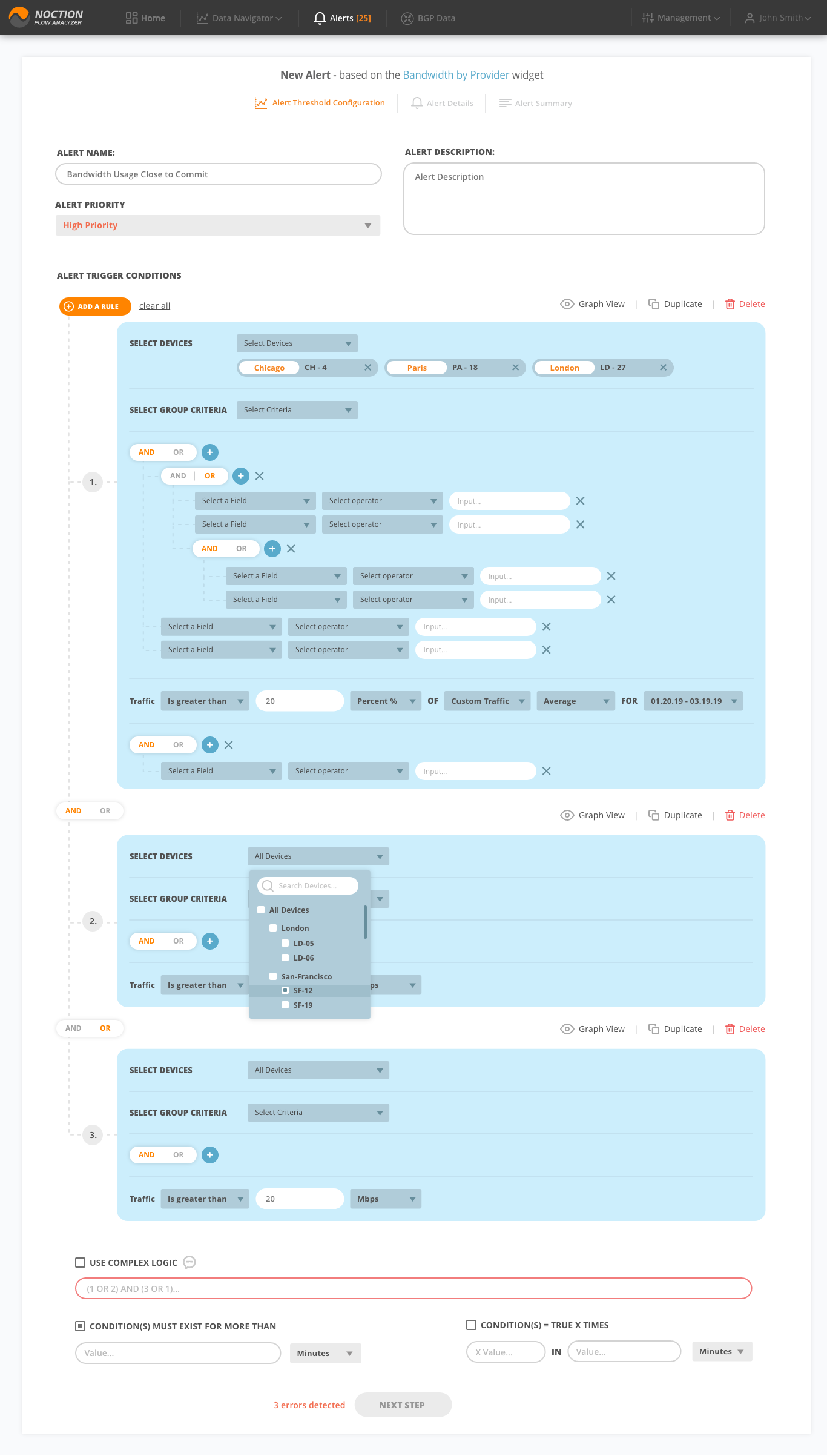 4. Real-time BGP path changes and reachability information as well as performance data between a specific AS and the Autonomous Systems of its clients and/or application providers.
5. An envisioned competitive flat-rate ($299/month) pricing and licensing terms that will not trap you into long contract agreements or the hurdles of counting and paying extra for the increased number of devices, interfaces or sites.
6. Short learning and adoption curve. With the modest server requirements, a straightforward installation process, and the predefined set of dashboards and widgets you can start analyzing traffic in as little as 15 minutes.
Open Beta Details
The Open Beta is a time where network enthusiasts interested in helping us develop this product can test and review NFA as well as influence and pivot the software's development process. Creating one of the world's most versatile and affordable network traffic analysis tools takes time. We want to make sure we nail it. During the Open Beta one can expect bugs and for things not to work as expected. The more issues we'll be able to track and solve now, the better the final product will be. Join us in our quest!
How to Get Started
Register and request Open Beta Access
Receive further instruction by email.
Follow the instructions to install and configure Noction Flow Analyzer
Note, all beta participants will be compensated for helping us improve our software with a discounted NFA license once the software is officially launched.
We are keen to add new functionality and capabilities to the system while it is still in Open Beta. Give NFA a try and let us know what you'd like to see next.