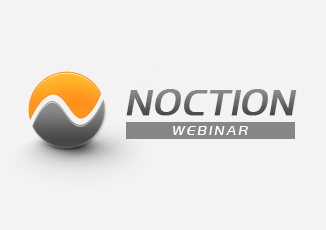 Noction has announced its next webinar to take place on Tuesday, October 16 at 12:00 PM. The webinar will mainly describe the functional principles behind Noction Intelligent Routing Platform. It will address the subject of performance- and cost-based routing as a better alternative to simple BGP routing. The attendees will learn how deploying Noction IRP leads to:
Increased Network Performance
Reduced Latency and Downtime
Improved Network Stability
Avoidance of Congestion and Outages
Decreased Network Operational Costs
The host will explain the IRP architecture and the logic behind IRP's routing decisions. The Commit 
Control feature will be discussed as well. A typical usage scenario will be described to demonstrate its  
effectiveness in keeping the traffic volume bellow base commit rates. The webinar will be concluded  with a system demo showing specific usage scenarios which will reveal the benefits brought to Service  Providers by the platform. In this section, the main IRP reports and graphs will be displayed and analyzed.