Noction is pleased to announce the availability of Intelligent Routing Platform version 3.3. The new release features an enhanced Explorer, the system component that is responsible for measuring provider's' performance metrics such as latency and packet loss.
---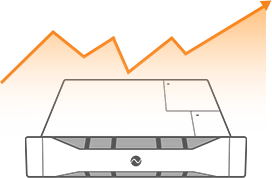 200% Boost of Explorer Productivity
In IRP 3.3 we enhanced the probing mechanism by thoroughly fine-tuning the algorithms for scheduling, issuing, retrieving and processing probing packets. As a result, IRP is now able to generate up to 200% more probes per unit of time leading to a similar increase in the number of route improvements. Furthermore, these optimizations significantly reduced probe execution time. Therefore, probing results are available sooner allowing IRP to react faster when issues are detected.
---

High Scalability Explorer
IRP 3.3 offers an exclusive Explorer version specifically designed for complex multi-homed networks that are connected to a relatively high number of providers (starting with 10-15 and more). Probing from networks with a large number of providers causes the probed remote network to become a bottleneck and many of them employ throttling mechanisms thus decreasing the quality and reliability of measurements. The High Scalability Explorer (HS Explorer) intelligent heuristics are able to overcome these measurement problems to offer steady and predictable probing performance independent from the number of connected providers. However, HS Explorer requires careful finetuning to ensure its heuristics work optimally. Noction offers advice and assistance with HS Explorer finetuning upon request at support@noction.com.
---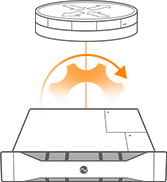 Enhanced BGP Daemon
Besides improving IRP's probing capabilities, we have also enhanced the performance of the system's BGP component responsible for injecting route improvements into the edge routers. The result of these enhancements is more stable and reliable BGP sessions between IRP and edge routers. Moreover, starting with IRP 3.3, the BGP Daemon is now able to process 32 bit AS Numbers.
Current customers will be notified of upgrades during the coming weeks. However, if you would prefer to pre-arrange a date and time, you can always reach our support team via support@noction.com.