Noction Flow Analyzer v 21.02 has been released today.
This version comes with support for eBGP, the introduction of custom IP groups in the Alerts section, support for RHEL 8, removed prepends from the BGP Sankey diagram representation, and a few NFA Dashboards design updates.
The introduction of eBGP support in NFA can be specifically useful for clients operating multiple Autonomous Systems and/or willing to have an easy way to establish BGP sessions when adding new devices. With eBGP, the route-reflector does not need to be configured, and the router side, in this case, just needs to be set up as though it's a transit customer.
When adding a new device to the Inventory, users need to fill out both OUR AS and PEER AS fields under the BGP settings tab to establish an eBGP session. If OUR AS field is left blank, an iBGP session gets established.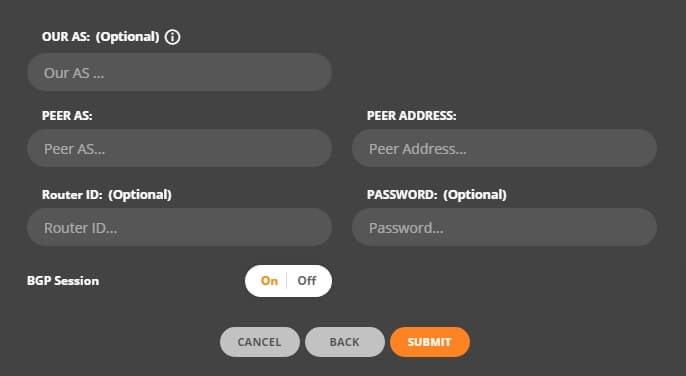 The current NFA version removes redundant graphical representation of prepends from the BGP Sankey diagram, removing loops and making it more suggestive and easier to understand.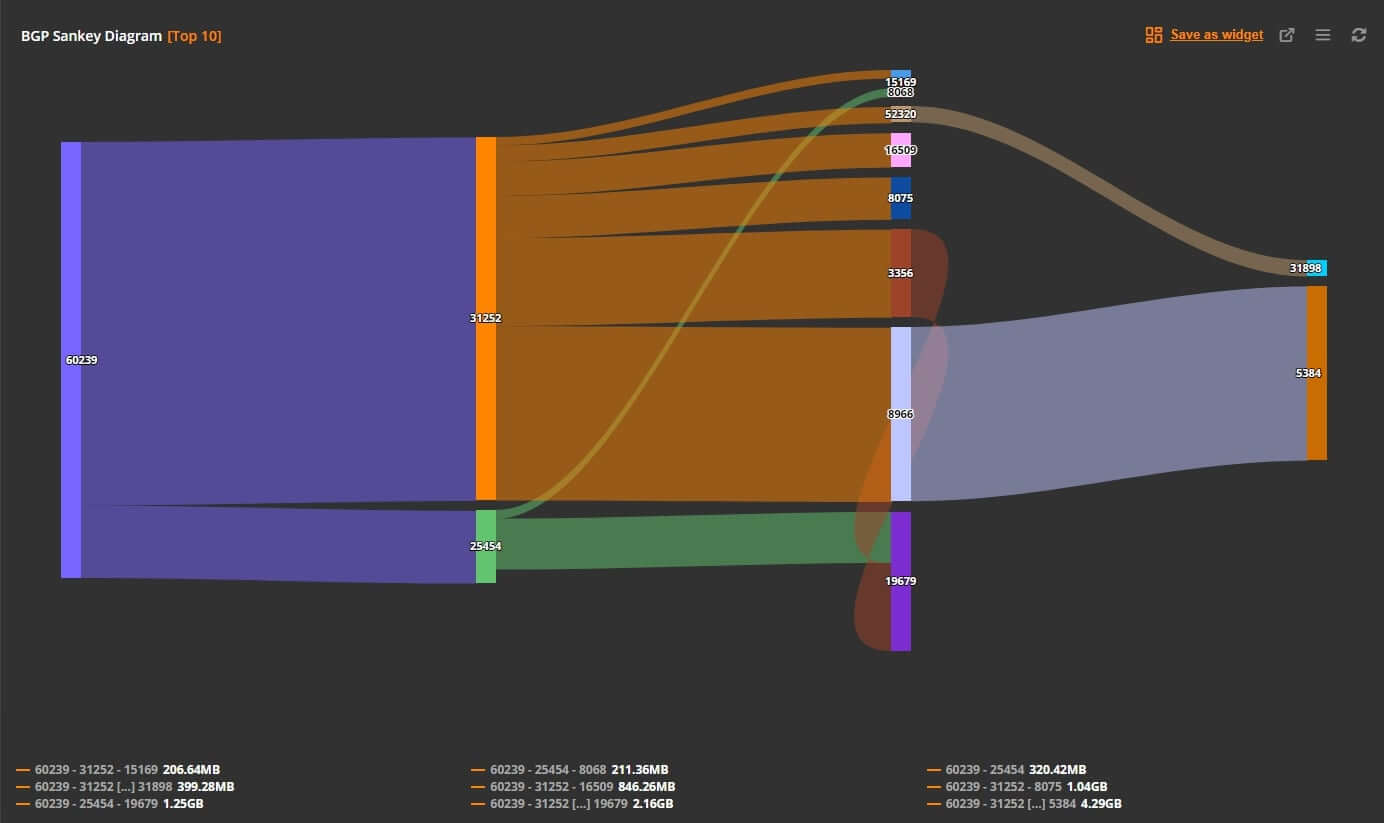 Custom IP groups can now be used as a filter when setting up all kinds of NFA alerts. As with the Data Explorer, users need to create a Custom Group first under Management > Custom Groups. Then, when setting up an alert, they can simply choose either a Source or Destination Address filter and type in the name of a recently created custom group.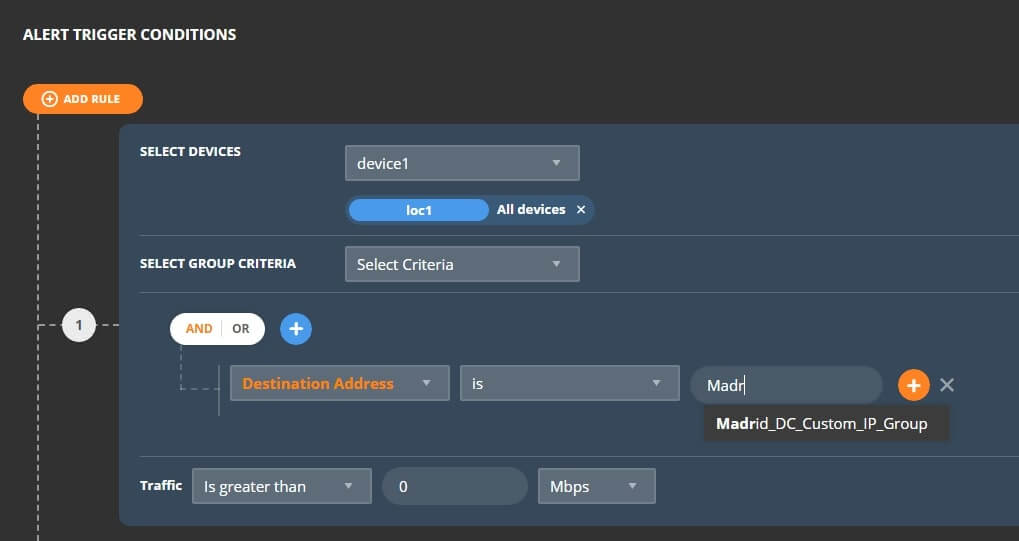 Other features, improvements, and fixes in this NFA version:
Support for the Red Hat Enterprise Linux Server 8 OS (now free to be used in production for up to 16 systems).
Sankey Diagram and the BGP Report now have their own separate sets of saved flow and BGP type filters. Previously, saved filter sets were shared, potentially leading to specific errors when applying such filter sets and running queries.
Custom IP Groups created by Admins can now be used as filters by regular Users in NFA.
The validation rules for the BGP Community and the AS Path filters values have been revised and fixed.
The "Show Top" display functionality in BGP Sankey when selecting devices has been fixed.
The NFABGPd component behavior when receiving the IPv6 RIB table in the same iBGP session with the IPv4 RIB table has been fixed.
Want to try the new NFA version? Sign up for a free trial today.
Already using NFA? Upgrade to the latest version.
We'd love to hear what you think about it – just ping us at support@noction.com with any questions or suggestions.