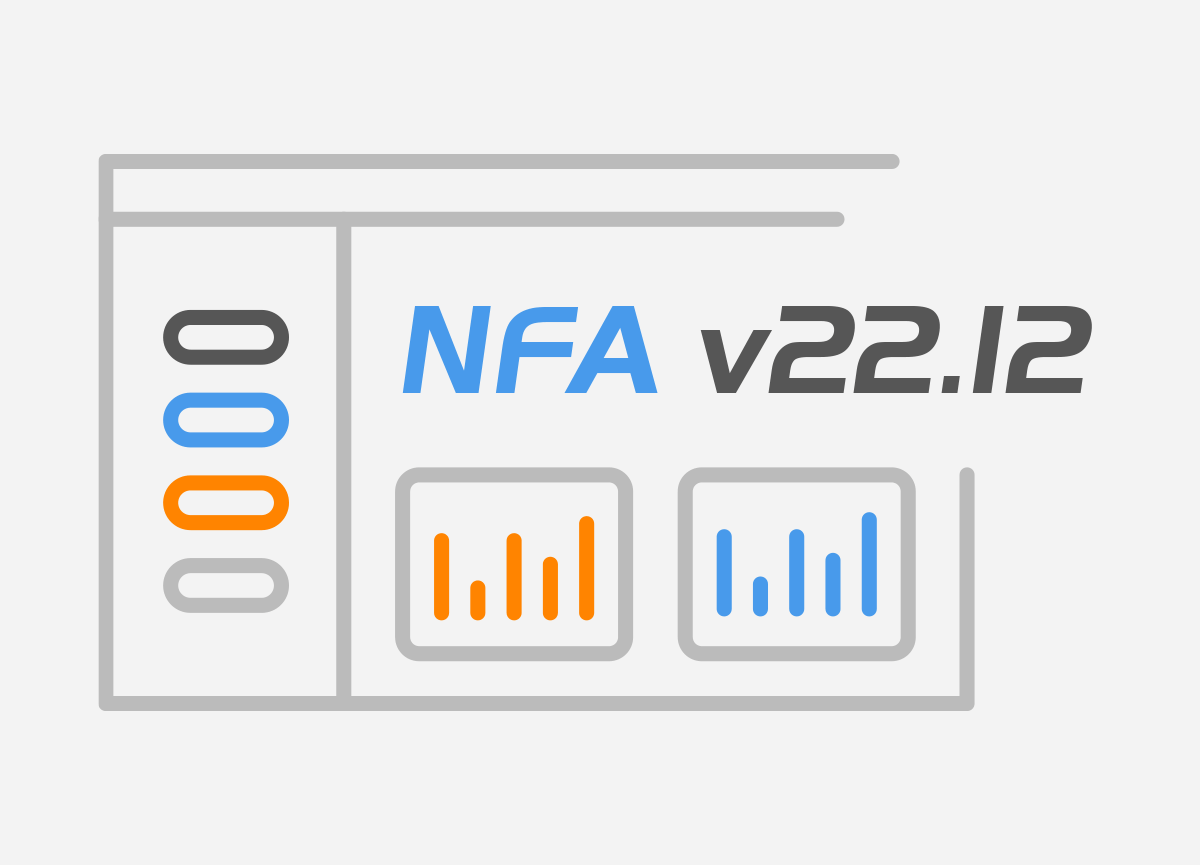 Noction Flow Analyzer v 22.12
introduces several exciting features focused on connection state checks and troubleshooting capabilities, deployment versatility, and performance optimization. These make NFA a more flexible, fast, and easy-to-use tool in your day-to-day network traffic monitoring activities.
TCP flags visibility in Data Explorer
We've added another IP flow filtering option to NFA's Data Explorer for the most common SYN, URG, ACK, PSH, FIN, and RST flags. The control bits review is now super easy, allowing users to spot and solve potential and existing network security/performance issues with a prompt high-level approach instead of cumbersome Wireshark packet analysis techniques.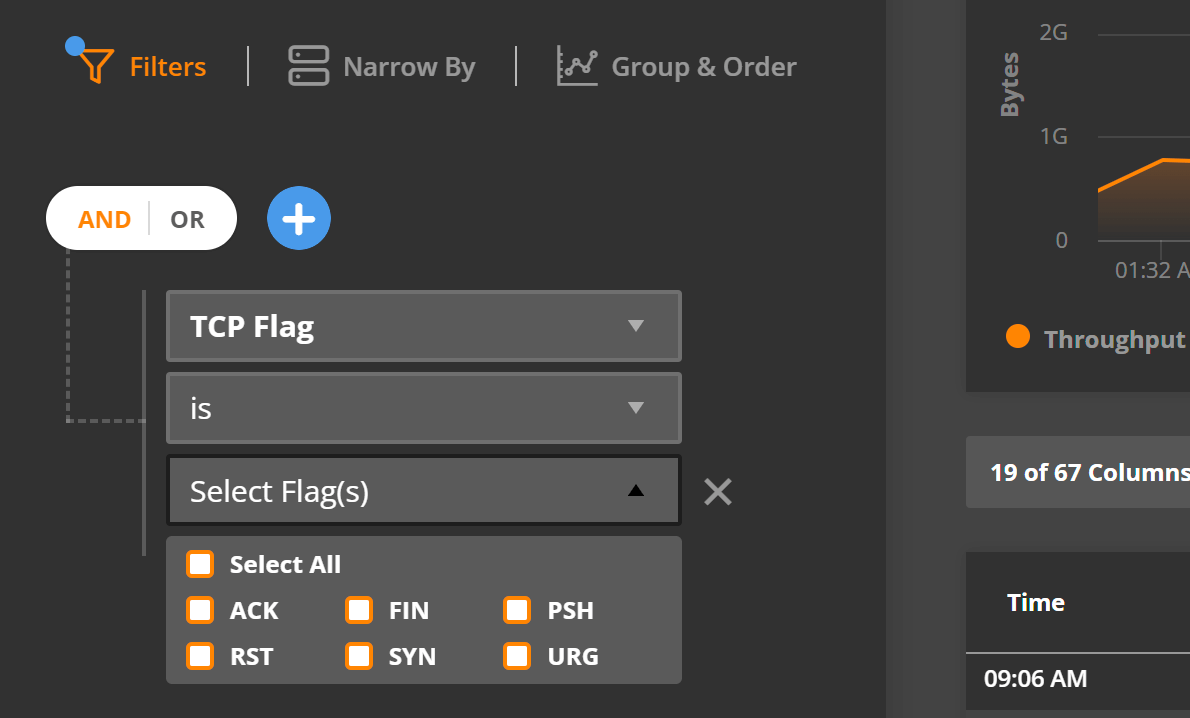 Widgets editing, resizing, and lazy-loading on dashboards
It is now possible to adjust the appearance and layout of your dashboards in NFA. Unlock a dashboard to be able to drag and drop and resize widgets to your liking.
To edit an existing widget, click the corresponding icon next to its name either in the widget library or a dashboard. Please note that predefined widgets can not be edited.
We've introduced widgets lazy-loading in this release to reduce loading times, optimize data usage and improve the overall user experience.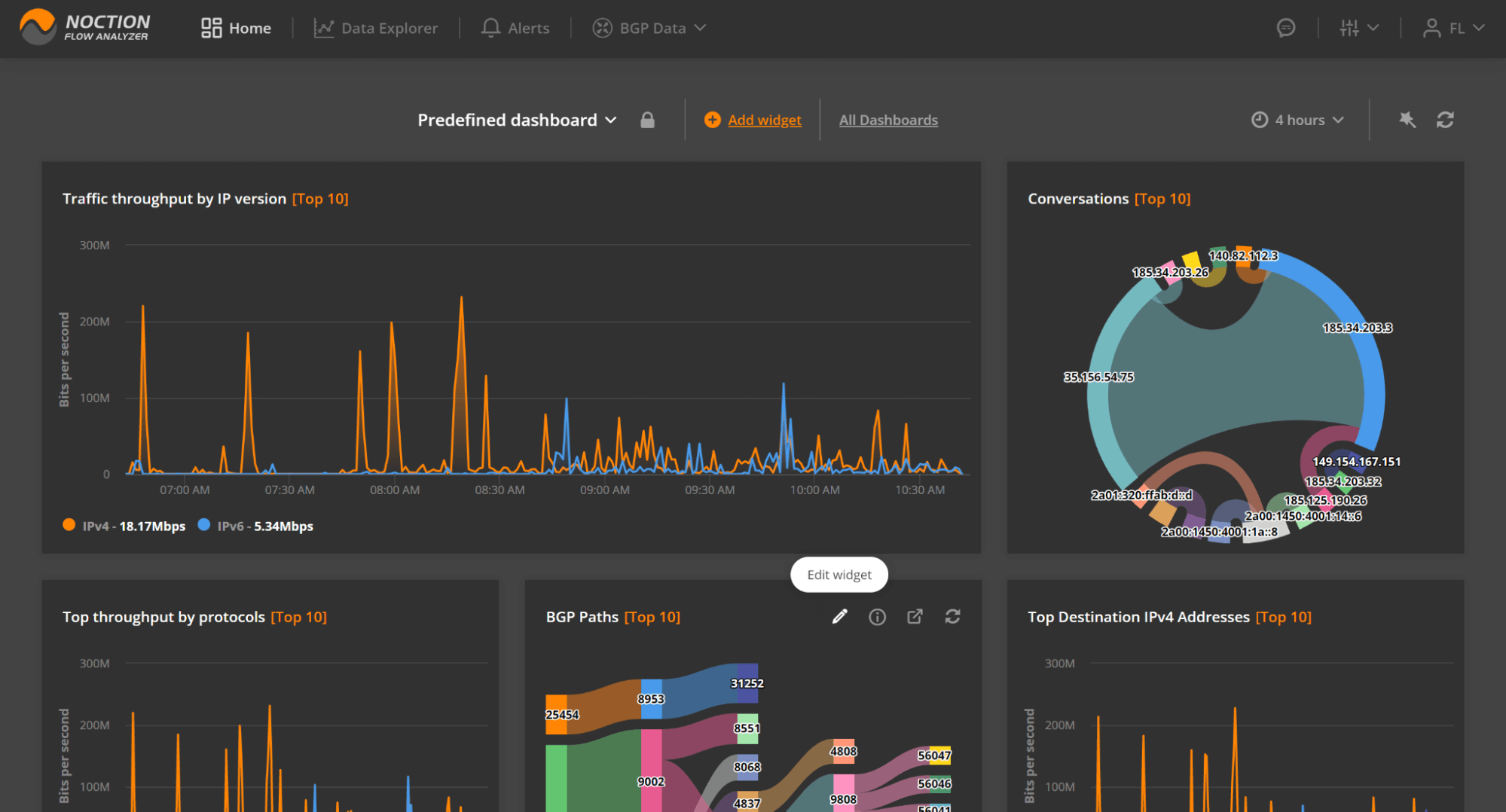 Ubuntu 22.04 and RHEL 9 support
From now on, you can install and run NFA on systems equipped with Ubuntu 22.04 and RHEL 9. Detailed installation/upgrade instructions can be found here. Noction Flow Analyzer continues to support the previous OS versions (Ubuntu 20.04 LTS, RHEL 8), and users are free to select as to which Ubuntu or RHEL OS versions to provision their servers with.
Other notable features and improvements
Additional improvements include support of Telegram as a new notification channel, the ability to set email notification channel passwords, and a range of FLOWd component operation enhancements resulting in a tremendous performance boost for NFA.
If you are just starting to explore NFA, or if these new features are relevant to your network traffic analysis processes, request a free 30-day trial of the product or email support@noction.com with any questions. We'd love to hear from you!