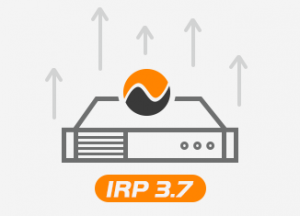 Noction is pleased to announce the launch of the Intelligent Routing Platform 3.7.
The new product version brings transit traffic optimization capability for inbound traffic. Furthermore, the new release comes with major enhancements such as: PBR implementation by means of Flowspec policies, automatic IX PBR generator for Huawei routers, policies enhancements and more.
Inbound Transit Traffic Optimization
Starting with version 3.7 IRP introduces inbound transit traffic optimization. IRP now has the ability to optimize inbound transit traffic by manipulating BGP advertisements for different upstream providers, thus influencing the selection of routes on the Internet and shaping the transit traffic entering the network.
The feature allows for optimal control of the inbound transit traffic. It safeguards networks from incurring higher bandwidth prices at peak times by automatically distributing the load to alternative routes.
Flowspec PBR
For IRP optimized networks that have Flowspec and Redirect to IP capabilities, PBR can be implemented by means of Flowspec policies.
In order to use assigned providers or peers on Internet Exchanges, the same set of source IP addresses and DSCP values (for Internet Exchanges) are assigned to individual providers/peers. These values are used to automatically generate Flowspec policies that redirect IRP probes to designated next-hops, thus eliminating the need for manual Policy Based Routing configuration which is especially cumbersome in the case of Internet Exchanges.
Autogeneration of IX PBR for Huawei routers
Good news for Huawei hardware owners. IRP 3.7 adds an IX PBR config-generator for Huawei routers. From now on network administrators can easily configure the required PBR rules on these routers with the added benefit of keeping IX configuration up to date.
Current customers will be notified of upgrades during the coming weeks. However, if you would prefer to pre-arrange a date and time, you can always reach our support team via support@noction.com.