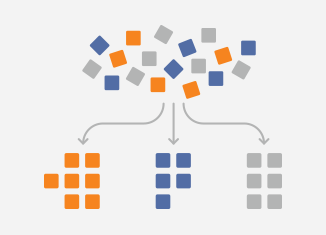 Network professionals count on
NFA
when monitoring and analyzing traffic, controlling bandwidth utilization, gaining insights into potential security issues, and reviewing BGP peering relationships. Every day, as the Noction team, we're thinking of new ways to simplify your daily workflows even more.
As you're slicing and dicing your flow data in NFA, you frequently switch between dashboards, create new widgets and alerts, run complex queries in Data Explorer, and so on. When you go from one screen to another, it's easy to loose context and time trying to filter and group by certain network traffic parameters, e.g., the long lists of specific IPs or prefixes. We've started to tackle this problem within Custom Groups in NFA v 20.10.
Custom IP groups allow you to streamline your network analysis experience by creating unique filters of IP sets to personalize your view in many areas of the Noction Flow Analyzer.
Creating Custom Groups
Log in to NFA.
In the top-right corner, hover over Management and click Custom Groups. The Custom Groups page is displayed.
Click the ADD CUSTOM GROUP button
Enter a name and description for the group. Add a set of IPs that you'd like to be present under the group. Checkmark "Shared" if you'd like the group to be accessible to all NFA users.
Click CREATE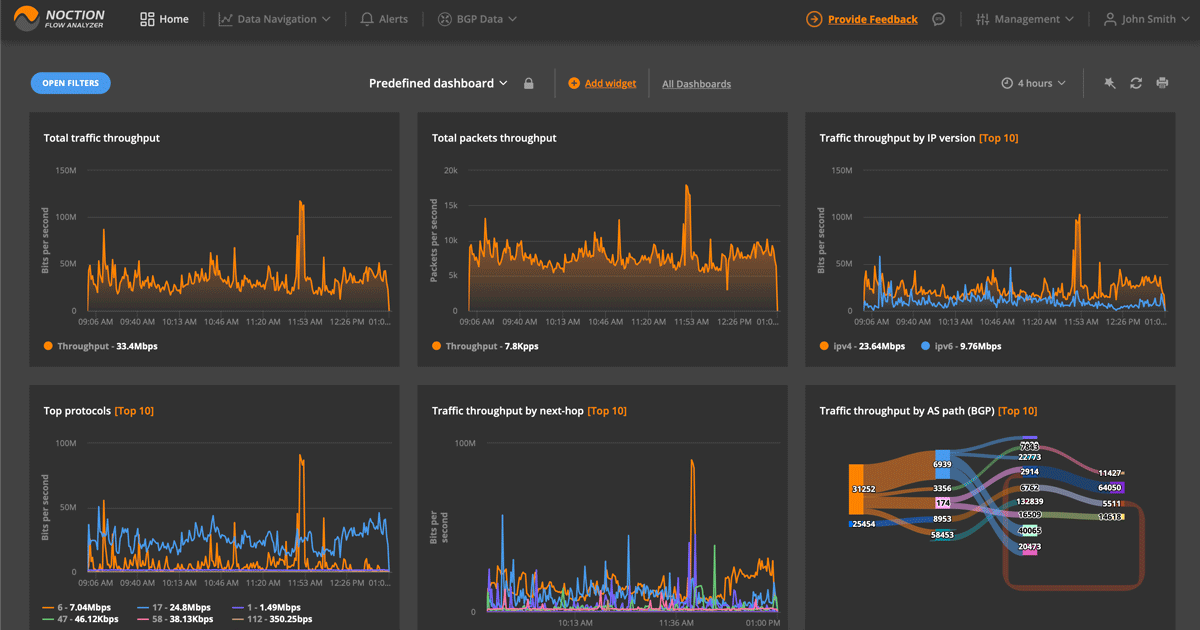 Applying the Custom Group Filter
Whether you are in the Data Explorer, Alerts, or BGP Data section of the application, you can apply the created custom group filter by following the steps below:
Go to Data Explorer, Alerts, or the BGP Data section.
Select either the Source Address or the Destination Address fileting condition
Start typing the name of the group that you would like to use and select the appropriate one.
Apply any other relevant filtering conditions if desired, and run your query.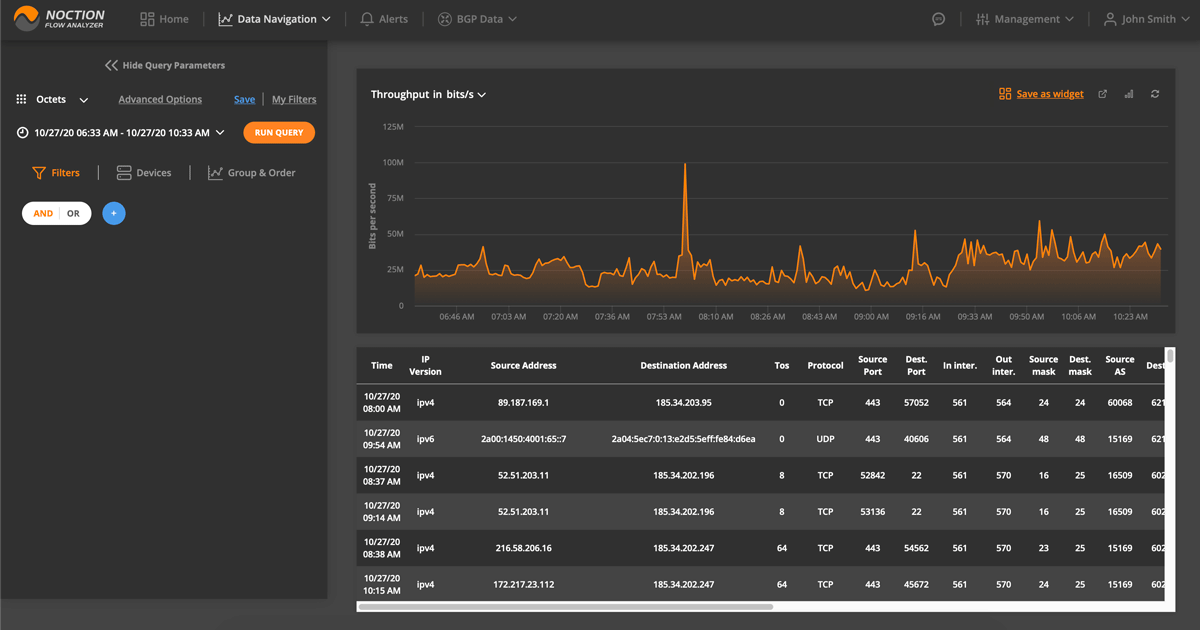 Today's release is just the beginning of the Custom Groups implementation in NFA. We're excited about the vast possibilities it can bring when optimizing the system's end-user experience and will extend it to cover more data parameters in the upcoming versions.
Check out the new feature by signing up for the free NFA Trial or by upgrading your NFA to the latest version. We'd love to hear what you all think – feel free to ping us at support@noction.com with any questions or suggestions.