NEWS

BLOG

Setup Noction IRP for a trial
in a few easy steps
Watch this video to learn the common steps to follow in order to install Noction Intelligent Routing Platform in a network. Before proceeding with the actual system installation some preparatory work needs to be performed. Learn how to prepare your infrastructure for the IRP deployment and how to run the system in a typical multi-homed environment.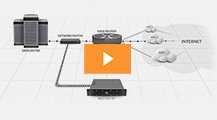 To learn more about Noction IRP please request a online
product demo
with one of our representatives.
---