New Noction Website Launched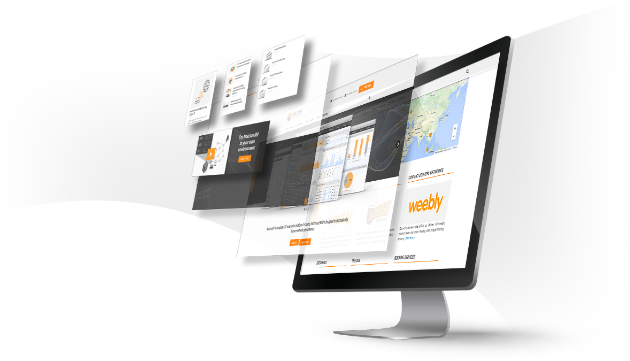 We are excited to announce that the new revamped Noction website is officially up and running. The redesigned site features updated and streamlined information about our company, product and current clients, as well as a completely new look.

Be aware of what's happening beyond your gateways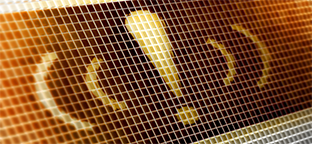 SNMP traps is one of the industry's most used passive monitoring techniques. It enables Network Management Systems (NMS) to catch performance deviations and malfunctions of the monitored devices. Noction IRP trap-directed notifications are not limited to the platform's operational state. It also provides meaningful information about the performance issues detected by IRP in the Internet's middle-mile segment. By making use of IRP-issued traps, the NMS will instantly be aware of important events such us excessive packet loss, excessive latency, or network outages.
Instant awareness of what is going on beyond your network's gateways is paramount and Noction IRP delivers pro-active reporting to your centralized monitoring system to empower administrators with unique knowledge.
Read More
Why BGP is not enough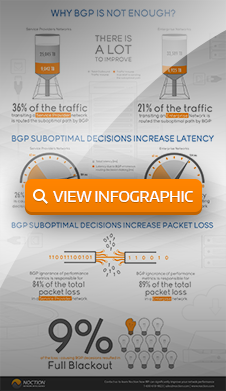 It's common knowledge that BGP has no ability to make performance-based routing decisions and often routes traffic through paths that are congested or affected by routing anomalies. Noction IRP overcomes these drawbacks and is currently deployed in dozens of networks around the world. Collecting and analyzing petabytes of data across all IRP instances worldwide offers us valuable data regarding overall Internet performance.
Noction IRP detects better alternative paths for traffic routing as opposed to the default BGP routing decisions. By gathering data across all our instances we retrieve interesting statistics about how BGP performs and learn the real numbers behind BGP's ignorance of critical network performance indicators.
---