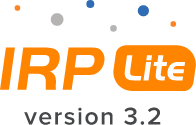 IRP Lite 3.2 - the new FREE version of the Noction Intelligent Routing Platform has just been released. It contains a long list of features and improvements first introduced in regular IRP 3.10.2 - 3.10.8 editions. So, here's what's new:


Support for the Global Management Interface
GMI, featuring a modern and intuitive frontend, is a single pane of glass that allows network professionals to manage multiple IRP Lite instances and access various data and statistics for those instances from one easy to access application.
Increase of the Routing Policies limit
The maximum allowed number of traffic prioritization and routing policies has been increased. Users can now set 6 policies, three of which are specifically provided for Flowspec.
BGP Prefix Split feature removed from IRP Lite
The default "SPLIT updates" mechanism previously used to ensure that the BGP updates received from the IRP Lite become best in the router's RIB has been disabled. The BGP attribute - Local Preference now needs to be agreed upon instead. The value should overwrite the current local preference in the IRP Lite user's network.
Other Features and Improvements
BMP data can now be used in IRP Lite to reconstruct attributes of an outbound improvement. Local improvements can be marked with the RD-specific BGP community. The Provider performance history chart, the Probes Today Report, and the Geodata have been improved and updated.
The changelog with a complete list of features and improvements is available upon request.
IRP Lite 3.2, available at no cost, is more than enough to serve the requirements of the multihomed networks' with up to 3 providers. This product is well suited for budget-conscious organizations willing to start taking advantage of automated internet route optimization. The regular Intelligent Routing Platform, however, is always available for those with more complex needs or wider interests.
To deploy the shiny new version in your network, reply to this email or fill out the request form.
Noction support engineers will be there for you 24/7
to help install and finetune the platform!
---
Intelligent Routing Blog
Tier 1 Carriers Performance Report – December 2020
The statements in the paper that follows are data-driven and are based on the analysis of 2.07 billion successful probes performed by Noction IRP Lite instances… Read More >>>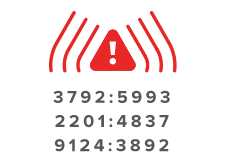 The dark side of BGP community attributes
The community-based attack is something we need to be prepared for and defend against. But does this warrant considering BGP communities "a weapon for the internet"? … Read More >>>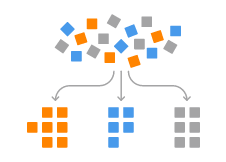 Introducing NFA Custom Groups
Custom IP groups allow you to streamline your network analysis experience by creating unique filters of IP sets to personalize your views in the Noction Flow Analyzer… Read More >>>
---
Noction Inc.
4247 Piedmont Avenue
Oakland, CA 94611